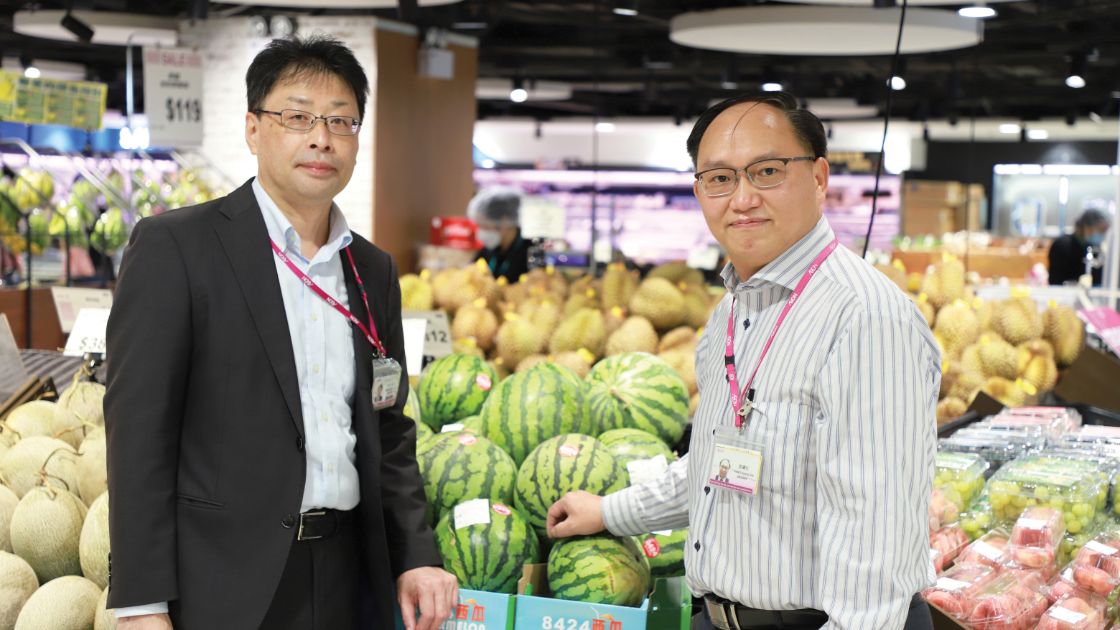 First opened in 1998, the AEON store at tmtplaza has been serving the Tuen Mun community for 22 years with a one-stop-shop experience. AEON tmtplaza has evolved and grown with the Tuen Mun community, and in July 2020, was reopened after a thorough renovation that is much more than a facelift.
Spread over three levels, the new concept store is organised into 'Play', 'Eat' and 'Live' Zones. At the Play Zone on the first floor, children are the focus, making the space a playground for young and old. Families will find everything for mothers, mothers-to-be, babies and children in the Kids Republic section, from clothing to toys. Expect to find comfy loungewear, sleepwear and underwear for the whole family in the Casual section, and fashionable travel and sporting goods and clothing in the Sports & Travel section. The store is also a must-visit for Gundam fans, with a Gunpla Zone featuring the latest Gunpla model kits and a giant Gunpla action figure (a perfect spot for selfies!). There is also an Anpanman Toy Zone with hundreds of toys for children of all ages.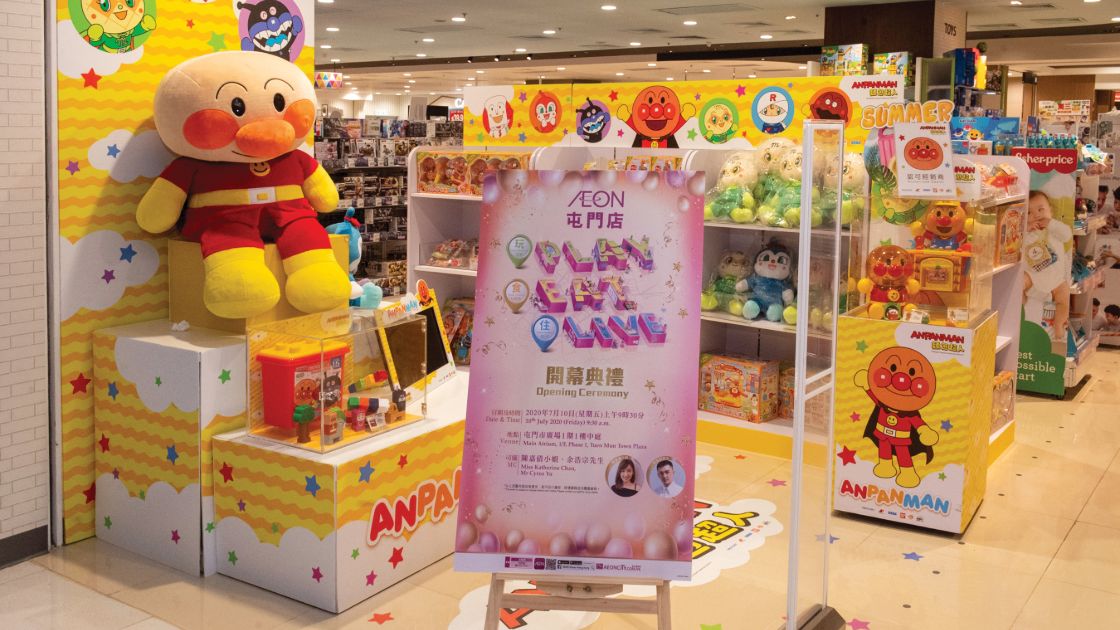 At the Eat Zone on the upper-ground floor, shoppers can savour cuisine from around the world at one of the food stalls in Food Marché. Options include Nakayo, where grilled seafood from Japan is the specialty, 森果工房 ('Senguo Gongfang') for Thai pastries and glutinous rice cakes made fresh daily, and 巷口炸雞專門店 ('Alley Fried Chicken') from Taiwan serving its signature boneless fried chicken and other tasty snacks.
AEON Supermarket is also located on this floor, offering fresh food, produce and specialty food items sourced globally — for instance, wagyu beef from Japan, meat from Australia, New Zealand, Canada, Spain and others — a deli section with Iberian ham, foie gras, cheeses, hand-churned French butter and more, as well as a seafood selection from around the world with a fresh oyster bar.
'We have selected fresh ingredients, an excellent variety of groceries and a number of quality eateries for the Eat Zone,' says Mr Isei Nakagawa, Managing Director of AEON Hong Kong. 'We had two concepts in mind when we worked on the rejuvenation of this floor — "varied" and "delicious", as we are keen to ensure there is something to satisfy every palate.'
AEON has taken into consideration Hongkongers' busy schedules and quick pace in designing a suite of offerings that cater to those looking for a quick bite while providing options for those who want to enjoy a more leisurely dining experience. AEON's own bakery, Cantevole, prepares freshly baked treats using Japanese flour and other quality ingredients — a feast for the eyes and belly.
On the ground floor is the Live Zone, AEON's first furniture showroom in Hong Kong with everything needed for a home or give the current space a new look. The immersive shopping experience includes Living Plaza by AEON, which has reopened with a fresh look and a wide range of exclusive value products. The ground level is also home to HÓME CÓORDY, AEON's own brand of quality home goods.
'We would like to sincerely thank our customers for their continued support. We will continue to serve the community, and provide more quality lifestyle products and even better experiences for our customers. After 22 years, we look forward to many more to come,' adds Mr Nakagawa.