Support! International Foundation, an NGO providing educational programmes for children from low-income families, was founded in 2014 by then 14-year-old Joseph Wan, who was in turn inspired by his father's story. Joseph's father came from a humble background and his parents couldn't afford post-secondary education, but he was keen to learn, and worked in manual occupations until the age of 23, when he had saved enough to attend university in the United Kingdom, while working a night job to support himself. Joseph's father is now director of a multinational engineering consultancy. This demonstrated to Joseph the importance of education, and became the force behind the establishment of Support! International Foundation.
As first, Joseph and a small group of friends began teaching a debate programme at Tak Oi Secondary School. The programme was so well received that a few months later, they were invited to bring it to another school. Many more like-minded youths joined, and they began developing more English education programmes. They have since shared these programmes with four primary schools and five secondary schools in Hong Kong.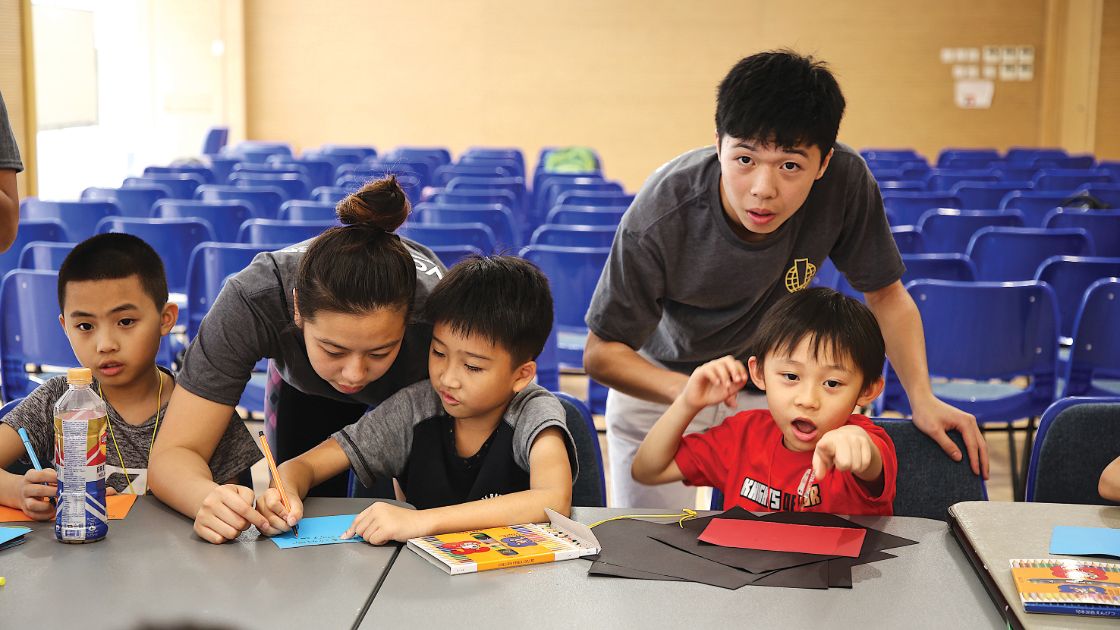 Today, the foundation's Youth Leadership Team, which includes students Alex Yu, Francisca Lam, Sana Khullar, Dickson Yau and Cissy Lu, is powering the organisation forward. The team has observed that students from less-resourced families tend to struggle with a sense of hopelessness, leading to a lack of enthusiasm for academics and increased disciplinary issues.
'They may experience disruptive working environments at home, or have too many family commitments, such as taking care of younger siblings after school, that make it difficult for them to focus on learning,' says Alex, the team's President. 'Also, they don't have access to the educational resources such as English-speaking teachers, private tutoring and extracurricular activities that their peers in Band 1 schools or international schools have. All this exacerbates the education gap.'
The team designs the programmes themselves, and team members teach the curriculum themselves, which has the benefit of making the teaching more relatable. 'Our students are extremely responsive to being taught by someone who can relate to their struggles. Our classes sometimes take the form of discussions, debates, games or activities to keep students engaged after a long day of school,' adds Alex. 'We rarely rely on rote learning — we instead assimilate students into an English-speaking environment, contextualising English through topics such as climate change or art history. Our volunteers also spend a lot of one-on-one time with each student, reviewing their work and giving them advice and suggestions.'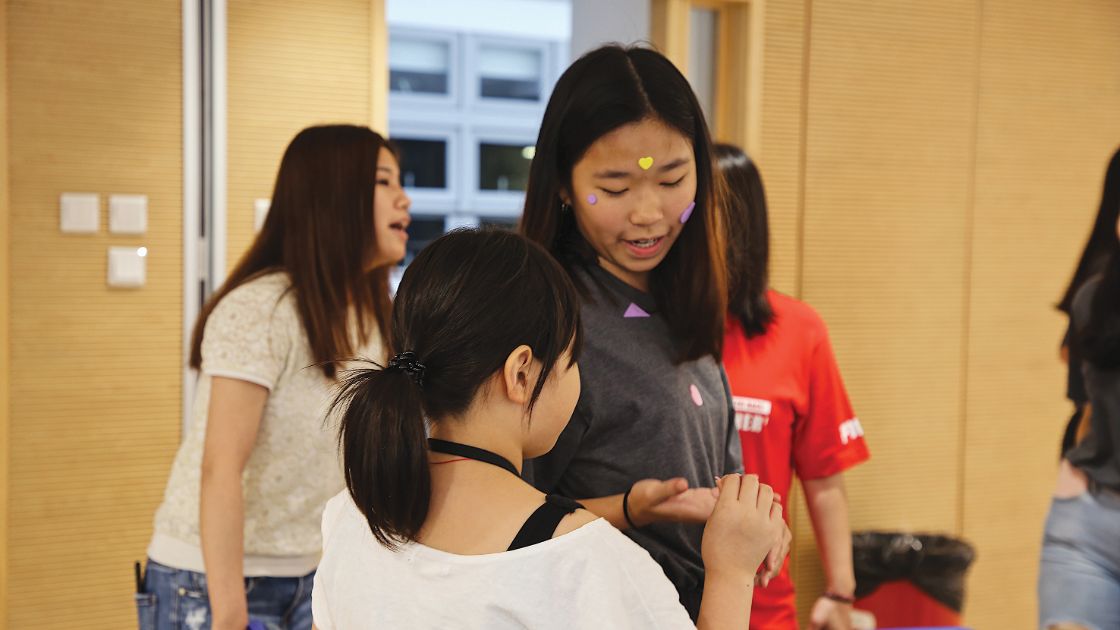 Francisca, the team's Vice President of Operations (Primary Programmes), offers further insight. 'Our flagship education programme, English through STEAM, offers students a chance to participate in engaging, hands-on learning. We also try to increase their exposure to non-traditional subjects. This means students not only develop academically but also become aware of pertinent global issues,' she adds.
English through STEAM includes activities such as debates and creating dioramas, as well as field trips each semester that help students connect their learning with real-life settings. The foundation also organises events that let students experience entrepreneurship and build leadership skills. These include the Leaders of Hong Kong series, in which the team invited Hong Kong industry leaders Mr Winfried Engelbrecht-Bresges from the Hong Kong Jockey Club and Mr Gary Liu from the South China Morning Post to meet with students for fireside chats.
Sana, the team's Vice President of Operations (Secondary Programmes), says that one of the most rewarding experiences as a volunteer with Support! International Foundation is seeing the positive changes in students. 'One of the schools we work with had a student body composed primarily of ethnic minorities who lacked not only appropriate educational resources, but also self-confidence,' she recalls. 'Our team helped these students find their voice through debate. There were times when we could sense they were frustrated and wanted to give up, but the trust in our volunteers kept them going. At the end of the year, the students and their teachers went to a local secondary school debate competition and won the first prize. Seeing the pride and joy in their faces was unforgettable. We hope we can continue helping more children from less-resourced families to experience such rewarding moments.'
'Our students are extremely responsive to being taught by someone who can relate to their struggles. We assimilate students into an English-speaking environment, and our volunteers also spend a lot of one-on-one time with each student.'
— Alex Yu, President, Youth Leadership Team, Support! International