So Wai Hon is a popular face in the Fanling neighbourhood, not only because he has been running a restaurant in the area for two decades, but also because he visits nearby wet markets every day to source fresh ingredients for his kitchen.
'I'm a very hands-on person,' says the owner of Sun Hon Kee restaurant, a 30-year-old Hakka restaurant frequented by A-list celebrities including Chow Yun-fat. 'When shopping in the market, I'm often approached by locals asking for cooking ideas. I like sharing and making friends with them. It makes me happy.'
Born into a fishing family, So found a natural love for cooking at an early age as he helped his friends in their coastal village to make delicacies like sun-dried shrimps and salted fish. It was then that he developed his skills in Hakka cooking.
Traditional Hakka cuisine, a culinary tradition from southern China, is characterised by braised dishes, stews and the use of preserved ingredients. Food is often strongly flavoured, as it is supposed to be served with rice.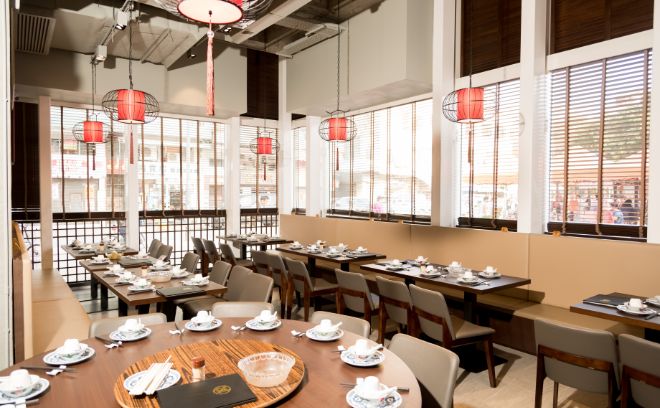 'My childhood memories of household dishes inspire the food I serve today,' says So, who started his career with a street stall at a dai pai dong in Sha Tau Kok, a border village in the New Territories. Two years later, he opened his first restaurant in the area, called Hon Kee, which had operated for about a decade before it relocated to Fanling in 2000.
Rebranded as Sun Hon Kee ('the new Hon Kee'), the shop in Fanling had operated for some 20 years from Luen Wo Market before relocating to the nearby Commune Modern in 2019. 'I hesitated at first because moving is costly,' So recalls, 'but the nice property and clean surroundings calmed my nerves.'
Adjacent to Luen Wo Market, a historic building dating back to 1951, Commune Modern is an upscale residential and commercial project completed in 2018 that blends in with the established neighbourhood.
Operating from a managed retail property as opposed to a streetside store has its own unique benefits too. 'The shopping mall looks especially nice at night, making it a good location for business,' says So. 'With a high ceiling, this space is much airier and more comfortable,' he adds of the new premises, which can accommodate up to 90 guests. Surrounded by glass walls, the interior is light-filled and outfitted with lanterns in vibrant red, a hue endowed with good fortune for Hakka people.
With a tasteful balance of traditional charm and modern finishes, the new address has drawn more new customers and, as a result, more attention to Hakka food.
'When I first settled in Fanling, the Hakka dining scene was in decline,' So says, recalling the peak of Hakka cuisine in the sixties, when Hong Kong's Chinese restaurant scene was largely made up of Guangdong and Hakka eateries. Thus, with a self-imposed task of bringing Hakka delicacies back to the table, So put his own spin on some of the most famous Hakka classics to cater to local tastes, like his dish of pork with salted vegetables.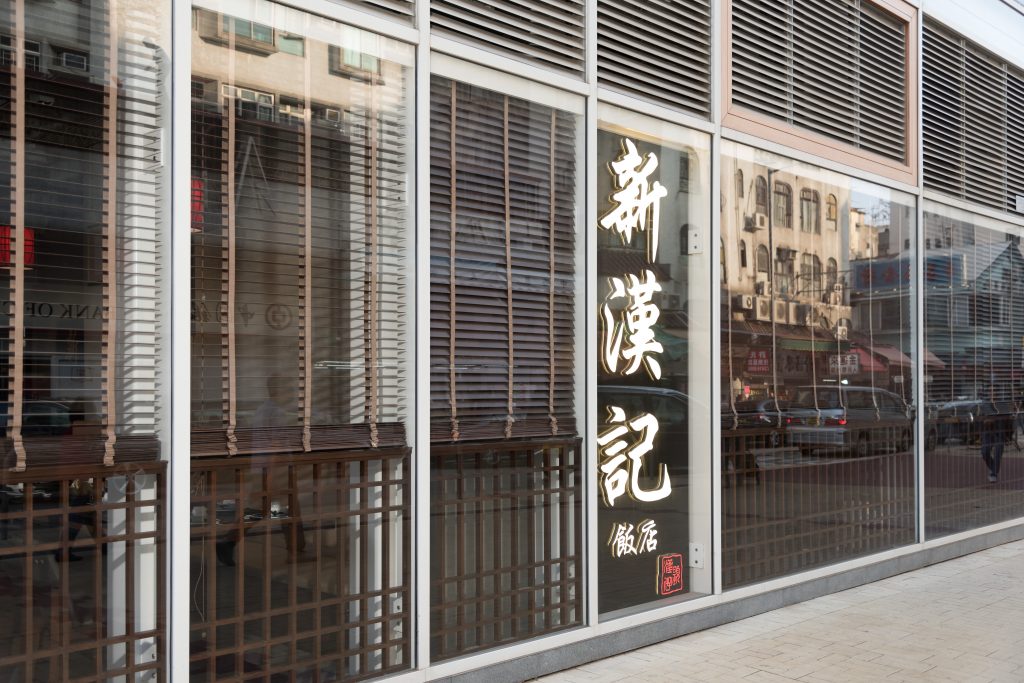 'We use only fresh pork belly for this dish, drizzled with rice wine that has 50 per cent alcohol and a mixture of five-spice powder, soy source and sugar. The pork belly is then steamed for three hours to bring out a sticky texture that melts in the mouth,' says So, adding that most restaurants use frozen pork for the dish, which may result in a greasy texture. 'If I don't have fresh ingredients, I'd rather take a dish off the menu,' he says.
Fish is also a common feature in Hakka cuisine, and is often served in broth. The chef uses local catch from Hong Kong waters to ensure freshness. 'In order for the fish to absorb the broth, it's first pan-fried and then braised on high heat to bring out the umami flavour. We don't add cornflour, which makes the broth too thick, and we use local cherry tomatoes for the finishing touch.'
Top-quality ingredients and a thoughtful approach to food have earned So a strong base of loyal customers. With word-of-mouth being essential for business survival and growth, So takes the dining experience seriously. For example, he doesn't limit seating times for guests, explaining that 'Sometimes they like mingling for hours over expensive wines they bring. I welcome it.'
Building relationships with customers is also a strong suit. 'I handle public relations here!' jokes So. 'I like to talk to my guests and introduce the dishes myself.' Frequent customers, he adds, often leave it up to him to decide on the dishes. The two he most often recommends are stir-fried squid and, of course, pork with salted vegetables.
And to keep up his high standards, So intends to stay put. 'I prefer to run my business in a familiar area that suits me,' he concludes.
Sun Hon Kee
Shop G01, G/F, Commune Modern
28 Wo Fung Street
Fanling