Technology has revolutionised the way art is accessed in addition to changing the ways we live, work and play. In Hong Kong, the Chief Executive pledged in her 2020 Policy Address HK$100 million of government support towards the development of Art Tech in addition to setting up an inter-bureau taskforce to explore opportunities in the sector. The combination of art and technology brings fundamental change to the cultural scene around the globe and opens up exciting opportunities for the creative sector and the wider community.
Sino Group is committed to supporting the growth of Hong Kong's young talents and creative industries. Since 2017, the Group's Tsim Sha Tsui Centre and Empire Centre have been showcasing motion pyrotechnics on the multimedia walls along Victoria Harbour with more than 82,000 LED bulbs. In October 2020, the Group rolled out a six-month programme, Feel the Motion, for young talents in the rapidly expanding field of motion design. The programme has been developed in collaboration with Hong Kong-based design studio eMotionLAB.
Feel the Motion comprises 12 weeks of online Accelerator Workshops complemented by industry sessions crafted to equip young art and design talents with essential skills in motion design, where students learn how to create animation and graphics for online videos, websites and public displays. A series of Master Talks and Industry Sharing sessions were also presented by local and internationally renowned motion graphic designers and industry experts. The Master Talks featured ten speakers, and were open to the public so as to broaden interest in the topic.
From more than 100 applicants, 30 have been shortlisted for the programme. Each participant received a subsidy of HK$5,000 and has the chance to take part in a commissioned project for Sino Malls' digital screens at the conclusion of the programme, with a cash prize of up to HK$120,000.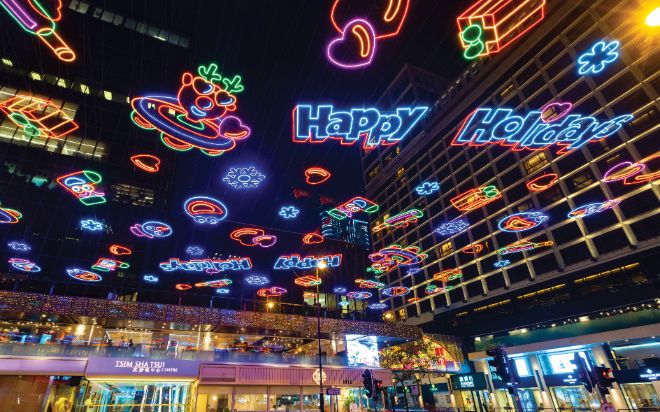 To further raise awareness in the Greater Bay Area, a webinar was held in January 2021 focusing on motion graphic trends and the great potential for motion design in the Greater Bay Area. Industry leaders from Macau and Shenzhen shared their experiences of major projects, including some at internationally recognised festivals.
Andrea Leung, General Manager (Leasing Marketing and Promotions), Sino Group, believes that the programme not only encourages the participants but also the broader community to consider careers in the motion design industry. 'Feel the Motion aims to unleash the potential of young people through professional guidance and motivate them to showcase their diverse abilities and talents,' she said.
Mandy Tsang, founder and Creative Director of eMotionLAB, said, 'with the popularisation of social media and smartphones, moving images can be expected to become a big thing. The demand for motion design from commercial clients is on the rise, and we are pleased to work with Sino Group to provide training and real opportunities for young people who aspire to embark on a career in motion design and deepen their knowledge of the industry.'