Popular bookstore group eslite has opened a new store at Olympian City in West Kowloon, an area blending modernity and heritage. The neighbourhood was once home to Cosmopolitan Dock, one of the largest dockyards in Hong Kong; today, it is home to a burgeoning food and beverage scene as well as exquisite residences.
The new store at Olympian City welcomes book lovers to a carefully designed space paying tribute to the precinct's heritage. In fact, it was once home to Cosmopolitan Dock, one of the largest dockyards in Hong Kong. 'The ceiling is oceanic blue with a wavy design, while a large glass frontage allows natural light to pour in. And during the opening, we organised book recommendations on themes such as Hong Kong and classics, inviting readers to know more about the city through reading,' remarks Mr Ivan Ho, Department Head, Operation Department of Eslite Culture Hong Kong Limited.
The space brings people together over a shared love of reading. 'Our store's motto is "anchored in the present, reading through time" — we hope to become the new rendezvous of old and new residents and to sail the sea of literature with everybody. We have a dedicated section of key recommendations as well as a Hong Kong-themed area for readers to delve into the rich history and culture of the city,' adds Mr Ho.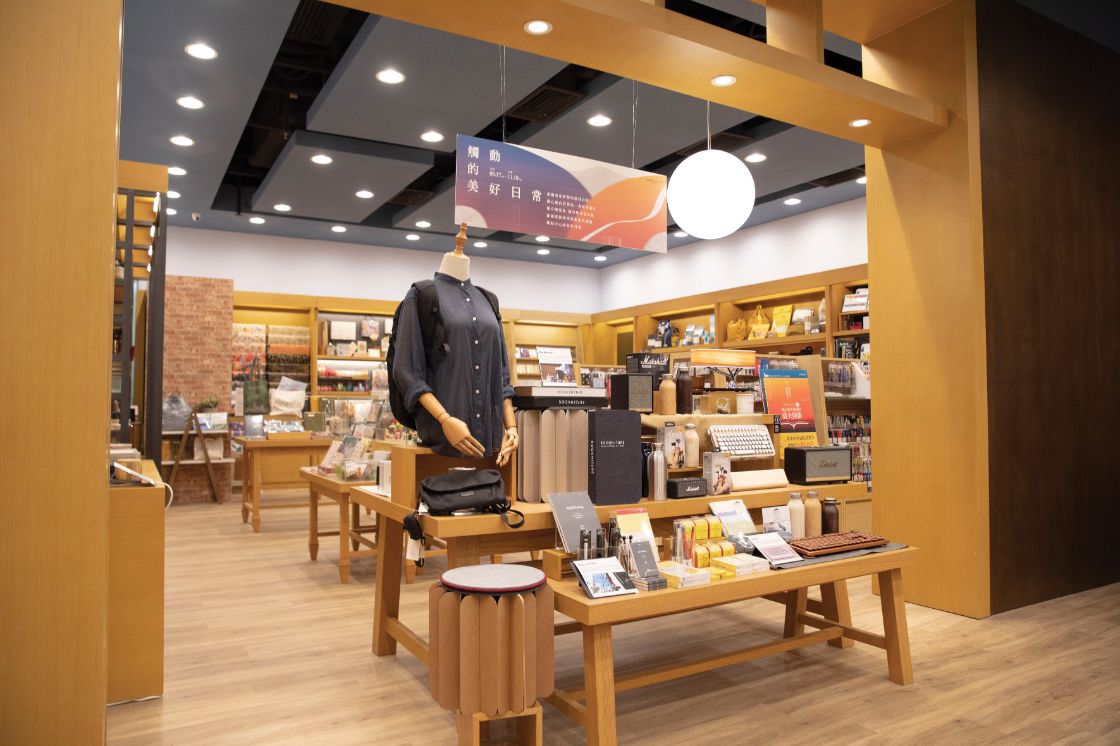 This is eslite's fourth space in Hong Kong, and its growth strategy is to recreate rather than duplicate. As Mr Ho points out, each store has its own positioning and special features, in line with eslite's pursuit of 'Charity, Love and Aesthetics' and its business philosophy of 'Humanities, Art and Creativity into Life'.
eslite bookstores are not just about books — they are diversified, welcoming spaces with titles that entice a wide array of readers and enable them to enjoy the environment while immersing themselves in reading. The bookstores have grown into cultural spaces that promote reading and cultural exchange by combining reading and lifestyle products under one roof — it was for this reason that CNN declared eslite one of the 'coolest bookstores in the world' for two consecutive years. This has meant the stores have become havens for avid readers as well as budding bookworms.
'We would like to thank our readers for their support, and will continue to curate diversified, hospitable spaces that promote the humanities, arts, innovation and living in between and outside of reading,' says Mr Ho. 'We want to integrate eslite as an organic part of Hong Kong. We invite everyone to visit and feel the warmth in words and enjoy "reading through time". Keep reading as part of your life, and explore the beauty within.'